Sandra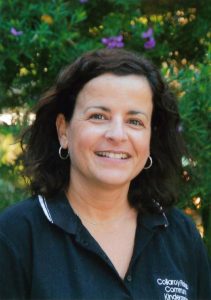 Diploma of Early Childhood Education and Care
My name is Sandra and I live locally with my husband and four sons, three of which attended CPCK!!
I have been working in the Childcare industry since 2013, working with babies through to 5 year olds.
I have also had the privilege of working with children with additional needs. This is an area I am particularly passionate about.
My philosophy is that all children should feel a sense of belonging and inclusion in their community no matter what differences they may have.
I have been working casually at CPCK since 2013, and  I am very excited and honoured to have joined the amazing team at CPCK as a permanent educator in 2017.