Jane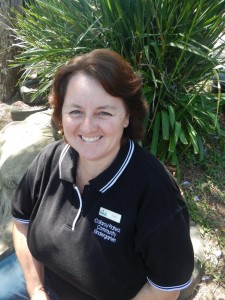 Administration Officer
Certificate III in Early Childhood Education and Care
I have worked at CPCK as the Administration Officer since 2004. 
Prior to working here, my son was enrolled for 2 years in 2000 and 2001 and I was a General Committee Member in 2000 and the Secretary on the CPCK Management Committee in 2001. 
My mum was a teacher's aide at the kindy in the 70's when my brother attended, and I used to play in the playground when she had staff meetings. 
CPCK is not just my job, it is part of my life and has been for many years.
Both as a parent of the kindy and now as a staff member I have found the kindy to be a very warm and friendly atmosphere.  All the staff are very dedicated, enthusiastic, professional and friendly.
I obtained my Certificate III in 2017, and love having the opportunity to occasionally play in the class.