Donna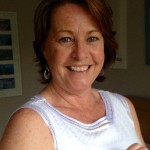 Graduate Diploma in Early Childhood
Certified Supervisor
Bachelor of Education (Music)
My name is Donna Sheppard and I have been an Early Childhood Teacher here at CPCK  since 2007 on a Monday and Tuesday.  I live on the Plateau and my 3 children have grown up here so I feel a real bond and connection with the community and the families we teach.
My teaching career spans all age groups.

High School Music Teacher

Primary School Band Teacher

Early Childhood Teacher

Tafe teacher – Children's Services
The reason why I am still teaching the Preschool age group is that I love the open, honest, fun and enthusiastic way the children learn.  I love my job and working as a team with such a professional and mature group of educators.